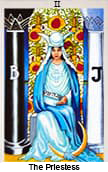 The Priestess (Tuesday 16/08/2022)
Things could not be better for us this Tuesday and that is that on this day we will have a large number of events to attend. There will be quite a lot of movement at work, so the hours will pass by quite quickly and we will be able to finish with all the tasks, even the ones we had been behind. It is not a day of great achievements in love.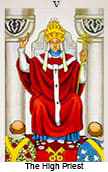 The High Priest (Wednesday 17/08/2022)
Great election Wednesdays and with a large number of decisions to make. The truth is that this can be a complicated day but very productive, but it will all be a matter of focusing it well. If there is something that we must keep in mind it is that This is a day when we cannot go wrong with the decisions we make, so it is necessary to think well about them.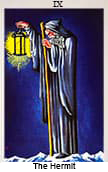 The Hermit (Thursday 18/08/2022)
A Thursday in which we are going to feel quite alone, but we will not feel bad about it. It is a solitude that we know will bring us great moments of knowledge and reflection and with which we will improve different aspects of life. loneliness is not a punishment of life, but rather a moment that gives us to correct these parts that, in the future, could lead to problems.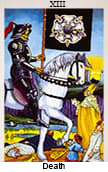 Death (Friday 19/08/2022)
There is no doubt that this will be a day that we are going to love, especially if we have made certain efforts and sacrifices to achieve something in work or love life. Everything we have planned will come this Friday, but This does not mean that we can stop making efforts. We must continue fighting to maintain the quality of life that we like to have.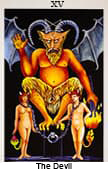 The devil (Saturday 20/08/2022)
There is no doubt that the instincts continue to rule in our lives and this can lead us to a great moment of confusion during this Saturday with everything related to love. It is a day when we must try to repress to the maximum the instincts and let it happen in day.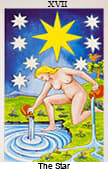 The star (Sunday 21/08/2022)
There is nothing to worry about this Sunday, more than savoring the success that has come to us. The truth is that we must be clear that efforts are always rewarded.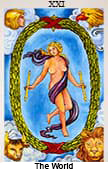 The world (Monday 22/08/2022)
Success. There is not much more we need to say to predict what this Monday will be like, the day of the lucky people who get this card. It is a good time to continue with our plans, but also to have time and savor the successes that will come to us from all the projects that we recently completed. It is a day of successes.